Order Presto Pressure Cooker Parts on line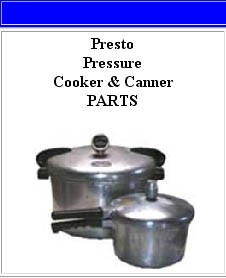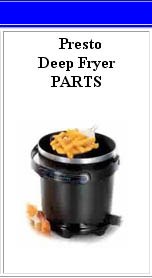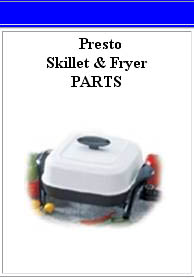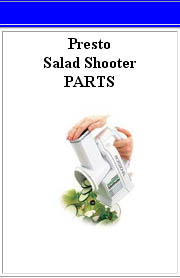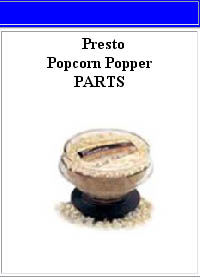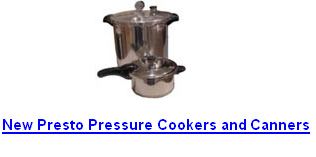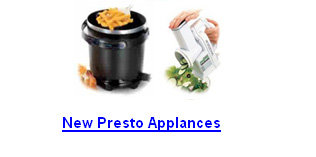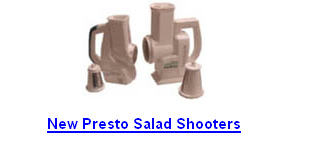 www.cookingandcanning.net
To Order Parts, Click on the picture or visit www.cookingandcanning.net

Or another good place to order Presto Pressure Cooker Parts is www.pressurecooker-canner.com
www.cookingandcanning.net
When ordering Pressure Cooker or Canner Parts,
First find Your model number
on Your Cooker Or Canner.
Find your Presto Pressure Cooker/Canner Model Number If you have a newer model.
You can usually find the model number on the bottom of the pressure cooker or on the canner body.
Under the handle. Sticker on the handle.

If very old model, the number can probably be found on a label attached to the
top of the cover. Old units have model numbers like 5,7B, 40, 50, 204, 606, etc.

Newer models start with 01/ or 02/ followed by letters like PC or PA and more letters and/or numbers.
The most recent styles always have seven digits (all numerical) model numbers starting with 01 or 02
(Example: 0136304).

PrestoŽ introduced 1939 the first saucepan-style pressure cooker and gave it the trade name PrestoŽ.
PrestoŽ Parts and Service for a Presto Pressure Cooker, Presto Pressure Canner, Presto Pressure Cooker Parts,
& Presto Appliances Parts. And a selection of Presto accessories & the right Presto part for your Presto Popcorn Popper,
Presto Kitchen Kettle, Presto Deep Fryer, Presto Skillets & Presto Salad Shooter. We have that hard to find Part for Presto.

National Presto Industries makes parts available for almost every pressure cooker and canner it manufactured since 1945 and even some pre-WWII.
*Orders placed Monday through Friday before 2:00 PM ET. will ship same day.
Orders placed after 2:00 PM. will ship next business day.
In stock items only.
Cooking and Canning Company
If you are looking for Presto pressure cooker Parts or Mirro pressure cooker parts Cooking And Canning company has those hard to find parts in stock. We also carry Presto pressure cookers and All American pressure cookers and a Large selection of All American pressure cooker partsand Presto Parts
If you are a home canner you will need to check out our canning supplies, We also have Presto pressure canner parts, Mirro pressure canner parts and All American pressure canner parts. If you need presto, We have it! Presto pressure cookers and Presto appliances. We have a large inventory of Presto appliance parts and presto accessories, Like our Presto popcorn makers and our presto power cup concentrator for you Presto power pop. We also have presto salad shooters, and presto salad shooter parts. If you need a lid for your fry daddy, we have presto frydaddy lids and presto fryer / grill parts.  Having trouble finding parts ? For National Pressure Cooker CO.  pressure cookers or Sears pressure cooker parts  and not to mention those hard to find parts for Magic Seal pressure cookers. Cooking and Canning Compay has it.